Mitsubishi Attrage Price in Sri Lanka
Last Updated On February 04, 2023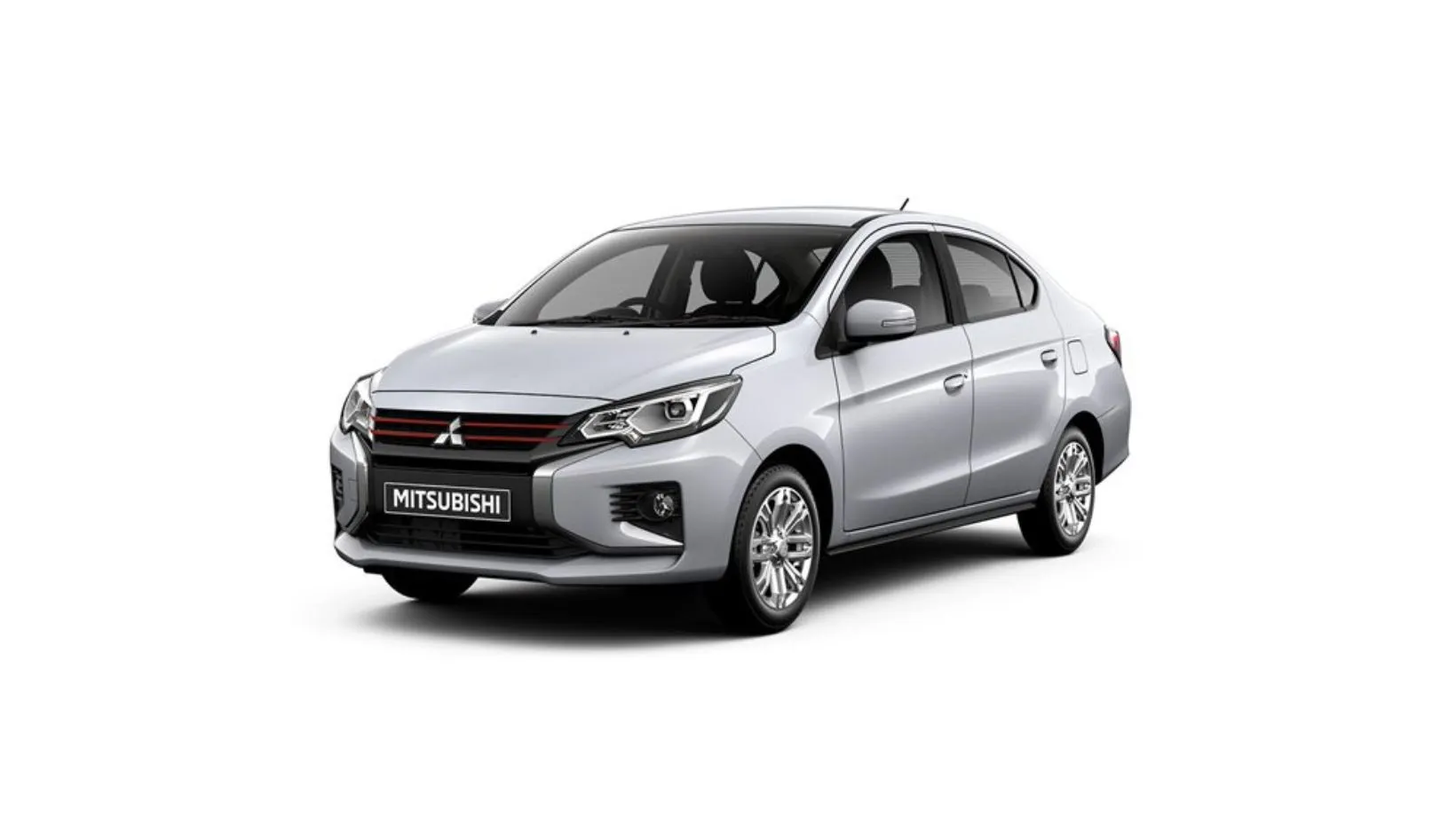 The Mitsubishi Attrage has a luxurious design that is intended to add even more nuances beneath a hypnotic black tone. The front console was outfitted with a huge audio system that may be enjoyable to listen to while driving. The Mitsubishi Attrage goes above and beyond with a 4,57 KW @ 6000 RPM 78 HP @ 6000 RPM 76 BHP @ 6000 RPM Gasoline engine that produces 122 horsepower. It is a modest engine that concentrates on the enjoyment of driving in such a way that you will be blown away.
Mitsubishi Attrage price in Sri Lanka
Mitsubishi Attrage price in Sri Lanka starts at LKR 7,000,000.
| | |
| --- | --- |
| Mitsubishi Attrage 2022 price in Sri Lanka | LKR 11,000,000 |
| Mitsubishi Attrage 2021 price in Sri Lanka | LKR 10,000,000 |
| Mitsubishi Attrage 2020 price in Sri Lanka | LKR 9,500,000 |
| Mitsubishi Attrage 2019 price in Sri Lanka | LKR 9,000,000 |
| Mitsubishi Attrage 2018 price in Sri Lanka | LKR 8,500,000 |
| Mitsubishi Attrage 2017 price in Sri Lanka | LKR 8,000,000 |
| Mitsubishi Attrage 2016 price in Sri Lanka | LKR 7,500,000 |
| Mitsubishi Attrage 2015 price in Sri Lanka | LKR 7,000,000 |
What is the fuel efficiency of the Mitsubishi Attrage?
Mitsubishi Attrage average fuel efficiency is 12 - 16 kmpl.
Mitsubishi Attrage Review
The Attrage was a compact 4-door sedan, essentially a Mitsubishi Mirage with a trunk. The Attrage was Mitsubishi's first eco-sedan, and it was a new player in the B-segment market. While it didn't have the most spectacular outward design, the Attrage had a nice appearance thanks to a large chrome grille and beautiful chrome embellishments on the sides of the front bumper.
The Attrage had 79 hp and was powered by the same 1.2-liter 3-cylinder MIVEC engine as the Mirage. Although it may appear to be underpowered, the Attrage was a lightweight 900 kg car, and the MIVEC unit provided consistent torque. As a result, fuel consumption has been drastically lowered to roughly 4.6 L/100 km. The cabin was outfitted with hard plastics on the inside. Still, everything appeared to be nicely put together, and the gloss finishes brought a sense of elegance to the otherwise drab interior.
The controls were simple to use and well-placed. However, they were antiquated for 2013. The rear passengers had a lot of space, with plenty of legroom and headroom. In the backseat, there was also an armrest. The Attrage traveled smoothly, mostly around town, when equipped with the optional CVT transmission. The engine noise could have been a touch distracting on open roads. The Attrage was designed for daily city driving and had an attractive price thus, and it was a big hit.
Performance
The Mitsubishi Attrage has been engineered to be fuel-efficient, powerful, quick, and with minimal emissions. The Mitsubishi Attrage's engine, unlike other machines in its class, is not turbocharged, which means it produces more power per liter of displacement than other cars in its class. The engine of the Mitsubishi Attrage is equipped with the most recent advances in fuel-saving technology, including Idle Stop&Go capabilities, which allows for extended periods of idle operation without power loss while waiting at traffic signals or stop signs. It also boasts ECO Assist technology, which improves fuel efficiency by 30 percent when traveling at a steady speed of 60 km/h by automatically modifying throttle response, air conditioner usage, and engine output according to driving circumstances.
Design
The appearance of the Mitsubishi Attrage is sporty. The car's body is designed to radiate elegance and class with smooth lines on the bonnet, front grille, and headlights. The cabin is similarly beautiful on the inside. The dashboard fascia is ergonomically designed and equipped with an 8-inch touchscreen display. The seats are comfy, and the wide back seats ensure that everyone in your family is comfortable on long trips. If you're seeking a high-quality family vehicle that also provides a thrilling driving experience, this could be the vehicle for you.
Safety
The Mitsubishi Attrage includes clever safety features such as a driver airbag, a front passenger airbag, side-impact door beams, a robust body construction, three-point seat belts for all occupants, an anti-lock braking system (ABS), and electronic brakeforce distribution (EBD). The engine brake control of the ABS protects against rear-wheel lockup when braking on slick surfaces. The EBD system increases the likelihood of a vehicle stop by dispersing braking force between the front and rear brakes during hard braking or while approaching obstacles.
Conclusion
Overall, the Mitsubishi Attrage is a fantastic choice for anyone looking for a low-cost sedan with decent safety features. Thanks to its fuel economy it's also a good option for folks who wish to save money at the pump.