Toyota Axio Price in Sri Lanka
Last Updated On February 04, 2023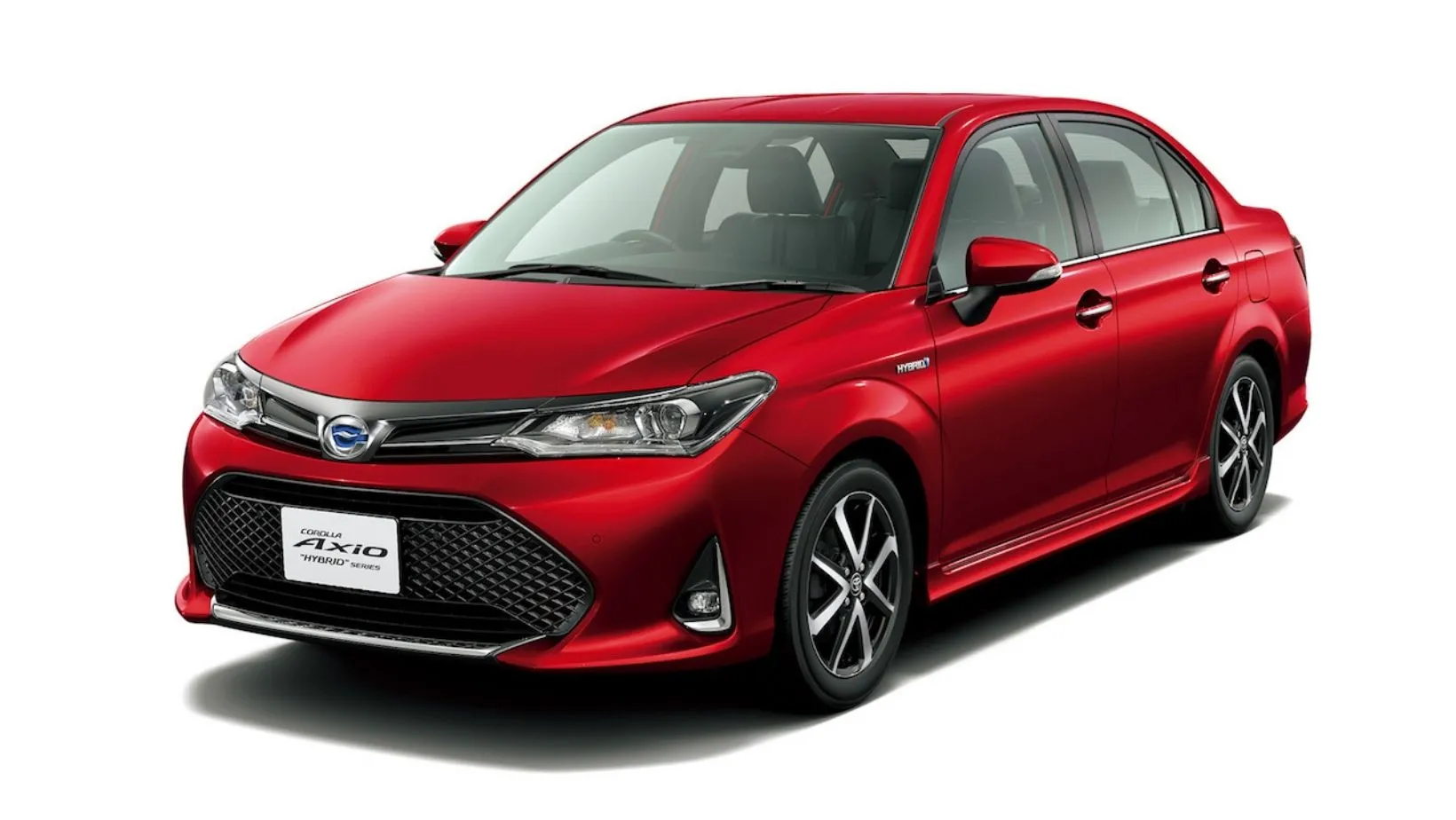 Toyota Axio is the Japanese market name for Toyota Corollas. Axio's length, width, and engine capacity are kept low to give Japanese purchasers a reduced road tax. The new Toyota Axio is intended to elicit an emotional response from customers while also providing a more pleasing driving experience than ever before. The car was built from the ground up to be benchmarked against the competition and to exceed expectations in every manner. As a result, the automobile is more polished yet dynamic and exhilarating than ever before.
The Toyota Axio is one of Toyota's most popular cars in Sri Lanka. This is due to the fact that it provides a lot of value for the money. It's a vehicle that will last you for many years with no severe issues, which is vital to folks who don't have a lot of money to spend yet want an affordable luxury car. It also has excellent safety features.
Toyota Axio Price in Sri Lanka
Toyota Axio price in Sri Lanka starts from LKR 6,000,000.
| | |
| --- | --- |
| Toyota Axio 2022 price in Sri Lanka | LKR 16,000,000 |
| Toyota Axio 2021 price in Sri Lanka | LKR 15,000,000 |
| Toyota Axio 2020 price in Sri Lanka | LKR 14,000,000 |
| Toyota Axio 2019 price in Sri Lanka | LKR 13,000,000 |
| Toyota Axio 2018 price in Sri Lanka | LKR 12,000,000 |
| Toyota Axio 2017 price in Sri Lanka | LKR 10,000,000 |
| Toyota Axio 2016 price in Sri Lanka | LKR 9,000,000 |
| Toyota Axio 2015 price in Sri Lanka | LKR 8,200,000 |
| Toyota Axio 2014 price in Sri Lanka | LKR 7,600,000 |
| Toyota Axio 2013 price in Sri Lanka | LKR 7,200,000 |
| Toyota Axio 2012 price in Sri Lanka | LKR 6,800,000 |
| Toyota Axio 2011 price in Sri Lanka | LKR 6,400,000 |
| Toyota Axio 2010 price in Sri Lanka | LKR 6,000,000 |
What is the fuel efficiency of the Toyota Axio?
Toyota Axio average fuel efficiency is 16 - 20 kmpl.
Toyota Axio Colors
Toyota Axio is available in Brown, Silver, Maroon, Red, Blue, White, Black, and Beige colors in Sri Lanka.
Toyota Axio Review
The world's best-selling automobile Toyota Corolla Axio is a tiny car that has achieved record sales in Japan and globally. Toyota Corolla's first generation debuted in 1966, and the tenth version went on sale in October 2006. Only the Corolla Sedan and Wagon received a full model revision. Corolla Runx and Corolla Spacio minivans have remained unchanged. The Toyota Corolla Axio is a compact passenger vehicle. It is convenient and simple to use. The purpose of the design was to create a car with a dramatic exterior while being compact and a pleasant interior of modest size. Toyota Corolla Axio alpha edition, the top grade of the Axio range, is equipped with various safety technologies, including vehicle stability control (VSC), radar cruise control, and a pre-crash safety system.
Engine and Performance
The Toyota Axio is a small automobile that has been on the market since 2006. It is well-known for its dependability, functionality, and fuel economy. The Axio also has ample interior space, with seats for five adults. The present model's key point of differentiation is its ease of use. All sedan versions sold under the Axio brand came standard with a back monitor. Furthermore, the steering wheel has a telescoping mechanism in addition to a tilt mechanism. Toyota Axio has two engine options: 1.5 liters and 1.8-liter inline 4cylinder engines. The 1.8-liter engine was specifically designed for the Toyota Corolla series. It produces 100kw (136ps)/175Nm of power and torque while remaining environmentally friendly and fuel-efficient.Some lower-priced models include a 5-speed manual transmission, while the Toyota Axio is mostly fitted with a continuously variable transmission Super CVT-i.
Features
When looking for a new car, it is critical to choose one that fulfills your requirements. Toyota is one of the industry's best-selling brands for convenience. If you want comfort, space, and quality, the Toyota Axio is the vehicle for you. The Axio includes 60/40 split rear seats, a 7" touchscreen audio system with USB/iPod compatibility and Bluetooth wireless technology, automatic climate control, and push-button start as standard.
Safety
Toyota is well-known for producing some of the world's safest automobiles. The Toyota Axio, in particular, receives high marks for safety. It gets an ASV+ (Advanced Safety Vehicle+) rating in JNCAP tests, indicating a safe choice for anybody. It has anti-lock brakes, driver and passenger airbags, a remote keyless entry system, and an anti-theft alarm system.
Toyota Axio comes standard with the Toyota Safety Sense C package, including the Pre-collision System (PCS) with Brake Assist and Automatic Braking capabilities. Lane Departure Alert (LDA), which detects and alerts the driver if the car begins to wander from the lane Automatic High Beam (AHB), which ensures good forward visibility when driving at night
Conclusion
The Axio is an excellent city car. It's light, elegant, and modern, yet it's also safe, spacious, and well-built. The versatile backseat is ideal for long weekend journeys with friends or as a second car for a family of four. The Axio features a lot of space for passengers and their belongings for a tiny car.