Toyota Belta Price in Sri Lanka
Last Updated On April 09, 2022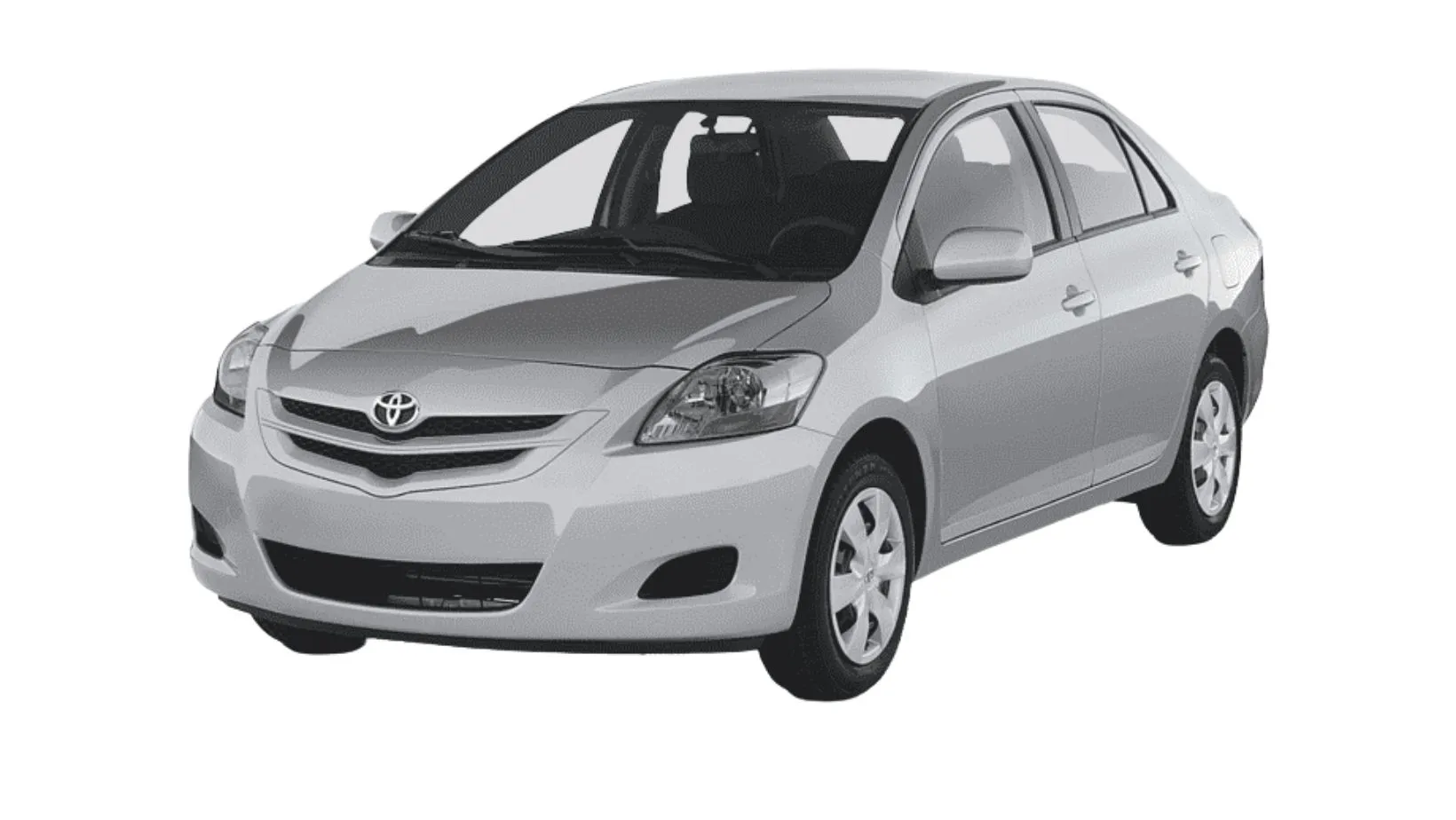 Toyota Belta price in Sri Lanka starts from LKR 5,200,000.
Toyota Belta fuel efficiency on average is 8 - 12 km per Litre.
In addition the price of Toyota Belta varies with mileage and year of manufacturing.
Toyota Belta 2007 Price - LKR 5,200,000
Toyota Belta 2008 Price - LKR 5,400,000
Toyota Belta 2009 Price - LKR 5,500,000
Toyota Belta 2010 Price - LKR 5,700,000
Toyota Belta 2011 Price - LKR 5,800,000
Toyota Belta 2012 Price - LKR 6,000,000
Toyota Belta Review
The Toyota Belta is one of the most popular cars in Sri Lanka for it's affordable price tag in the current market. Toyota Belta is a Sedan car produced from 2007 until 2012. The car was first introduced as a successor to the Toyota Platz. It was available as a sedan and a station wagon, and it came in two variants: one with a 1.0-litre engine, and the other with a 1.3-litre engine. The Belta wasn't an impressive model for Toyota, which is probably why it's no longer around today... But it still served its purpose as Toyota's answer to the Datsun Sunny and the Honda Civic back in the day.
Engine and Performance
The Toyota Belta engine is a 1.5-liter, inline-four petrol engine that was specially designed for the Belta noted for its high fuel efficiency, low emissions, and reliability and gives 8-12 kilometers per litre of Petrol.
This is a great choice for those who are looking to save money on gas, be environmentally friendly, and still feel confident in the performance of their vehicle. It's also an easy engine to maintain.
Interior
Let's talk about the Toyota Belta interior. The Toyota Belta is a very popular car in Sri Lanka. It has a lot of great features and it's a really fun car to drive around town.
The driver seat is quite comfortable, and there's plenty of room to get comfortable with the steering wheel being just the right size. The seat can be moved up and down so you can find your perfect height for driving. There are plenty of storage compartments in the cabin, so you're never left without a place to put your things. The backseat also has two cup holders which is great for friends or family on road trips!
The Toyota Belta interior is really well designed and feels like it is made with care and attention to detail. If you want a small car that is still fun and has all the features you need, read on below to see why the Toyota belta might be right for you!
Safety features
The word "Belta" comes from a combination of the words "believe" and "wonderful" in the Bantu language. The Toyota company took these words to heart when designing their new Toyota Belta. This is a vehicle that was made with safety in mind from the ground up, which is why it has been awarded a 4-star rating by ASEAN NCAP. Toyota Belta comes with ABS, driver and passenger airbags, side impact and side curtain airbags and Stability control.
Conclusion
The Toyota Belta is a small, economical subcompact sedan that meets the needs of many drivers looking for an affordable yet advanced vehicle. It comes with standard airbags, antilock brakes, and Toyota's Star Safety System to bring you the peace of mind you deserve.