Toyota Tank Price in Sri Lanka
Last Updated On January 26, 2023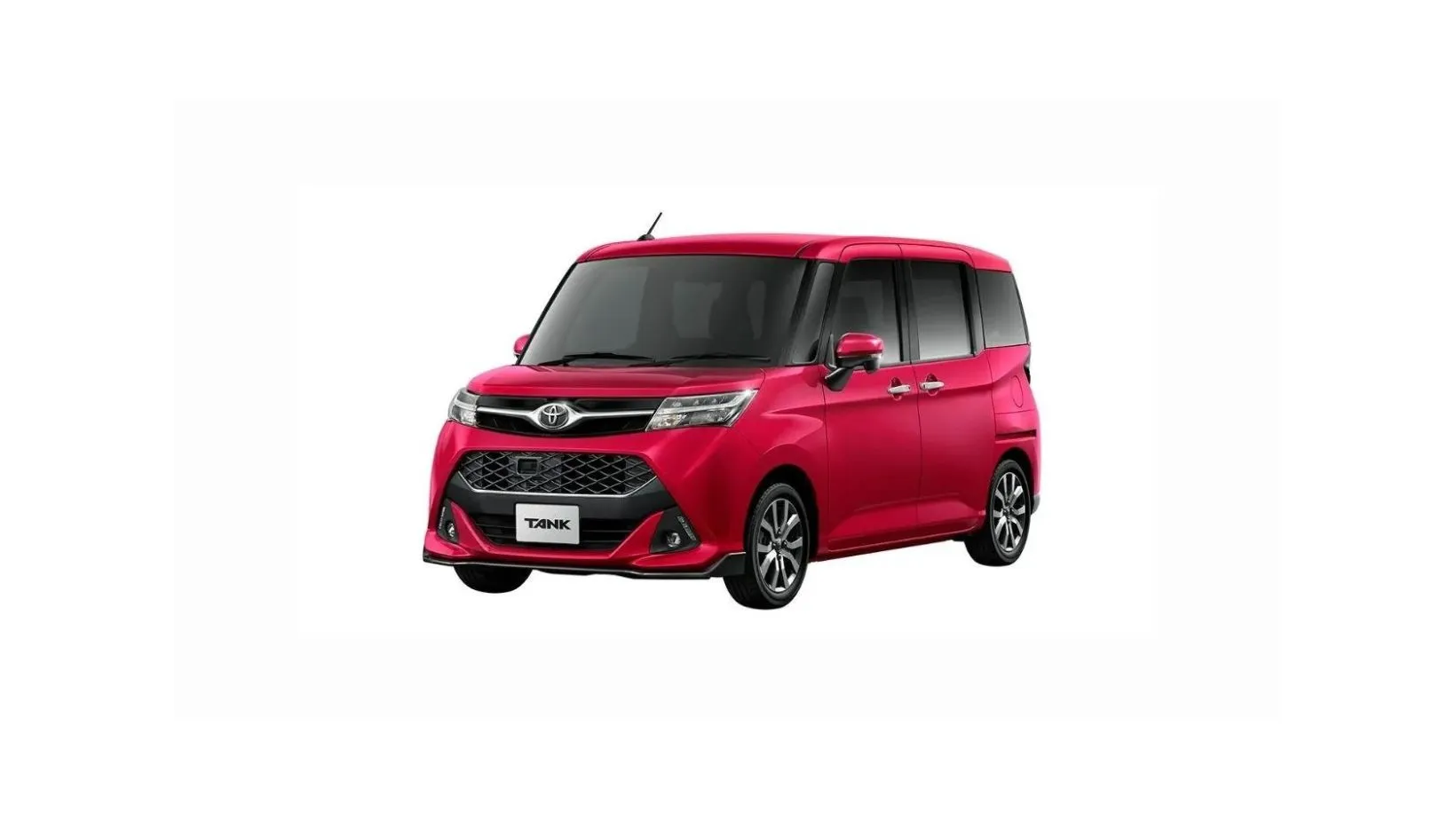 Toyota Tank Price in Sri Lanka
Toyota Tank price in Sri Lanka starts at LKR 7,500,000.
| | |
| --- | --- |
| Toyota Tank 2022 price in Sri Lanka | LKR 11,000,000 |
| Toyota Tank 2021 price in Sri Lanka | LKR 10,000,000 |
| Toyota Tank 2020 price in Sri Lanka | LKR 9,500,000 |
| Toyota Tank 2019 price in Sri Lanka | LKR 9,000,000 |
| Toyota Tank 2018 price in Sri Lanka | LKR 8,500,000 |
| Toyota Tank 2017 price in Sri Lanka | LKR 8,000,000 |
| Toyota Tank 2016 price in Sri Lanka | LKR 7,500,000 |
What is the fuel efficiency of the Toyota Tank?
Toyota Tank average fuel efficiency is 15 - 20 kmpl.
Toyota Tank Colors
Toyota Tank is available in Red, Black, White, and Slver colors in Sri Lanka.
Toyota Tank Grades
Toyota Tank Custom G, Toyota Tank Custom GT, Toyota Tank G, Toyota Tank GT, Toyota Tank X, Toyota Tank XS.
Toyota Tank Custom GT Specification
| | |
| --- | --- |
| Engine | 1000CC VVT-i Turbo |
| Power | 98 PS |
| Fuel Type | Petrol |
| Transmission | CVT Automatic |
| Top Speed | 150 kmph |
| Fuel Tank Capacity | 36L |
Competitors
Honda N-Box, Suzuki Spacia, Toyota Roomy, Daihatsu Thor.
Toyota Tank Review
The Toyota Tank is a 1LD-CAR with roomy interiors and plenty of power. It offers many features that appeal to families with minor children and people with diverse lifestyles. The vaulted cabin, for example, makes it easier to get in and out of the vehicle, and numerous seating configurations have been built into the compact minivan design to satisfy a variety of customer needs.
Performance
The Toyota Tank is powered by a newly built 1.0-liter inline three-cylinder turbo engine that produces the same torque as a 1.5-liter-class engine—140Nm. The stress-free acceleration, especially on highways, along with the low fuel consumption, make this car particularly efficient to use in or out of town, regardless of distance traveled. The fuel efficiency of 16-20 km/L is accomplished by having a vehicle that starts smoothly while leaving town and has excellent acceleration, resulting in a fantastic performance while driving through the city's heavy traffic.
Safety
There are numerous advantages to having a Toyota tank, but one of the most essential is the vehicle's safety. A tank's appearance and interior design are intended to keep passengers safe in an accident, such as airbag activation and front and side crash protection.
The Toyota tank's fuel tank is positioned at the rear of the vehicle, which means that fuel will not spill into the cabin or engine compartment in the event of an accident. This protects passengers from dangerous pollutants and eliminates the risk of fire for anyone around. Furthermore, the Toyota tank is outfitted with a "Smart Assist II collision avoidance assist system" sound when traveling in cities.
Conclusion
The Toyota tank is an excellent alternative for anyone wishing to save money on gas while enjoying a long-lasting minivan.
Toyota Lanka (Pvt) Company is the authorized Toyota car dealer in Sri Lanka, but the company does not import Toyota Tank car types. Toyota Tank car models, on the other hand, are available from individual motor vehicle importers, dealers, and automobile sales throughout Sri Lanka.