Toyota Vitz Price in Sri Lanka
Last Updated On April 09, 2022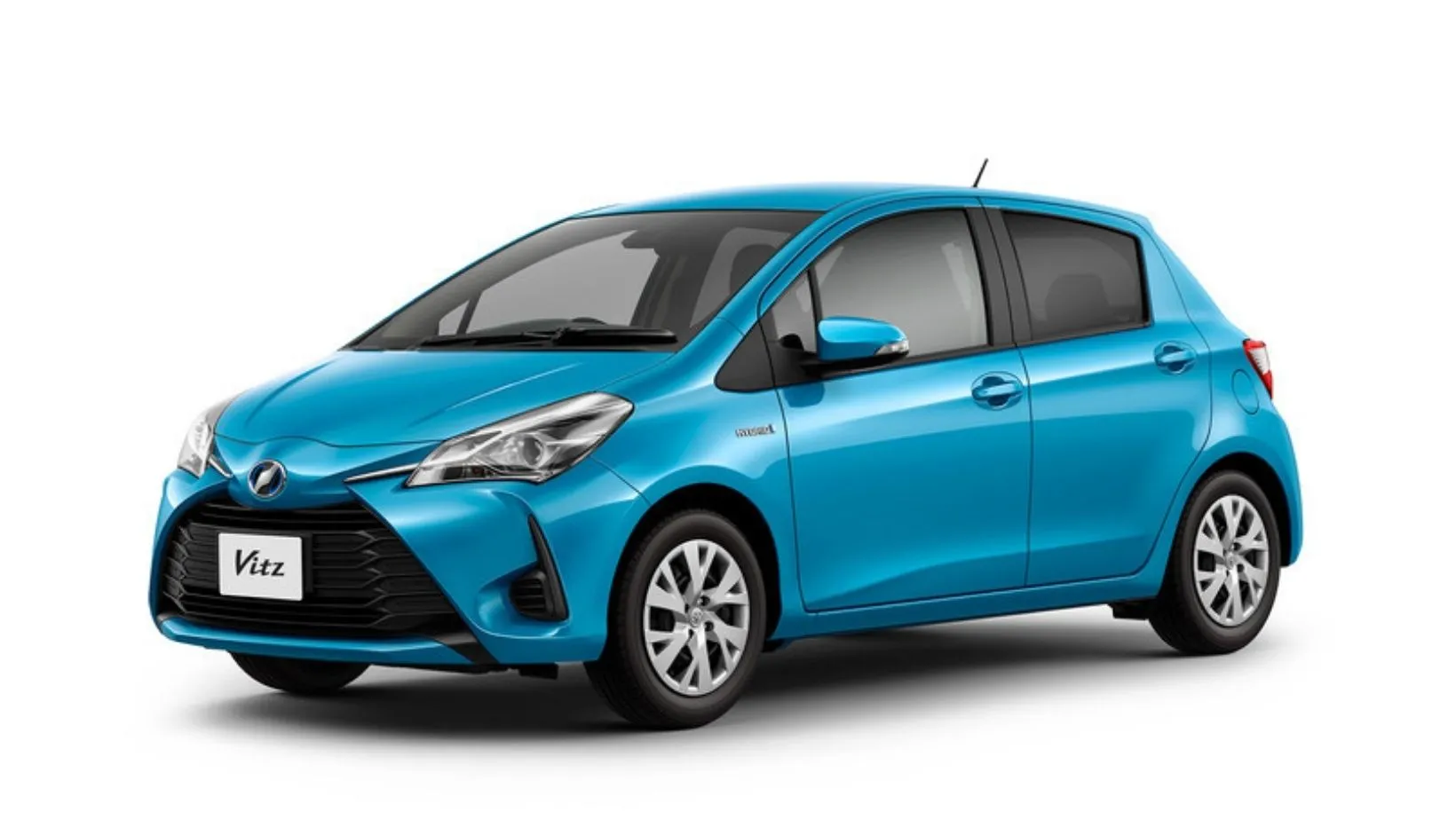 Find the Toyota Vitz Car Price in Sri Lanka 2021.
Toyota Vitz Used Car Price
Toyota Vitz 2020 (Safety Pakage) Price LKR 9,300,000/- Upwards.
Toyota Vitz 2018 (Facelift Safety) Price LKR 8,000,000/- Upwards.
Toyota Vitz 2015 Price LKR 7,000,000/- Upwards.
Fuel efficiency (average) : 10 – 14 kmpl.
With a fuel capacity of about 42 liters, you can fill up the tank and keep cruising for quite a distance before you have to hit the pump again.
Toyota Vitz Specifications
Engine – 996cc VVT
Transmission – Automatic
Top Speed – 160 kmph
ABS/ EBD – YES
Airbags – YES
Parking Sensors/ Camera – YES
Fuel tank capacity – 42L
Optional Features
Start-Stop System (Eco-Idle)
Pre-Crash Safety System / Auto Break
Lane Departure Warning
Automatic High Beam
LED Headlights
8 Airbags
Prices are subject to change depending on the Optional Safety Features you got from the Toyota Vitz.
Toyota Vitz Colors
Toyota Vitz available in Brown / Silver / Grey / Red / Blue / white / Black / Beige colors in Sri Lanka
Toyota Lanka (Pvt) has the authorized dealership for the Toyota vehicles in Sri Lanka.
Toyota Vitz Review in Sri Lanka
The Toyota Vitz is a sub-compact Japanese car that's beloved by many because of its small size and spacious interior.How is this possible? Well, the plaudits need to go to the manufacturer who found a way to pair up excellent ergonomics with functionality.
Nowhere is this more apparent than in the cabin storage compartment. There are several spots for you to stash items like documents, smartphones, and beverages with ease. If you're looking to pack your luggage, you can also make great use of the boot space on the Toyota Vitz.
Cognizant of the fact that there's little room for storage, Toyota niftily made it possible for you to fold the rear seats to unlock more storage space. The Vitz also has an angular body styling that gives you a fresh and sporty look. It's a real beauty to look at.
The Vitz is a considerable light car weighing around 1000 Kg. Despite its diminutive size, it handles perfectly at moderate speeds and the gear shifts are smooth.
While the acceleration takes time, it's quite notable how well the car moves once it has gained speed. At higher speeds, the steering wheel feels a tad bit light but is super responsive. Given the fact that it has a ground clearance of 5.5 inches, the Vitz handles excellently in cityscapes.
The Toyota Vitz is a reliable car with no major known issues. Having said this, we urge you to abide by the Owner's manual when handling the CVT gearbox since it's sensitive to bad quality transmission fluid.
When it comes to fuel economy, there are few vehicles that can beat the Vitz. It's a car that's made to serve you even on a shoestring budget. You can easily move around from one point to the next without having to worry about fuel constraints.
Variants
Like many Toyota cars vitz is also available in a number of variants such as Jewela, F Package, FL Package, F Limited, F Smile Edition and U Package. All these variants equipped with different features. The main and direct competitor of Toyota Vitz is small car Suzuki Swift which more or less provides same features. Both of the cars have similar interior features and body style. However, Toyota Vitz is a little expensive than Suzuki Swift.
Fuel Consumption
The company Claims that the latest version of Toyota Vitz equipped with 1.3 liter petrol engine provides the highest level of fuel efficiency and consumes 26.5 km per litre. According to the Toyota it is the highest level of fuel efficiency apart from hybrids and minicars for a vehicle powered by petrol engine.
Engine Specifications
The Toyota Vitz comes with a variety of engine as well as transmission options. Vitz is available in 1.0 liters to 1.5 liters engine mated with five-speed manual, six-speed manual and four-speed automatic and CVT transmission. All the engines of Vitz equipped with double overhead cam.
The manufacturer also equipped Toyota Vitz with electronic power steering that helps in improving highway mpg. All the engines provide extremely high performance with low fuel consumption and a sense of durability.
Features
The latest version of Toyota Vitz equipped with dual airbags, ABS, power steering, central locking system, front fog light, steering adjustment, USB connection, AC, power door locks and much more.
Verdict
Toyota Vitz has also a great resale value in the market. Since the car is well known for its reliability, durability and exceptional fuel consumption along with great engine performance, it has always been a popular car even as a used one and sell pretty fast in the used car market.
Toyota constantly working on providing latest technology in the car and reduce the coefficient as well as making the overall interior spacious and luxurious. The RS variant of Vitz has most horsepower of all the variants. Since it has been in the market for long the parts of Vitz and other related vehicles are easily available in the market at cheaper price.
The manufacturer also equipped Toyota Vitz with electronic power steering that helps in improving highway mpg. All the engines provide incredibly high performance with low fuel consumption and a sense of durability.
Toyota has made a few changes to the Yaris lineup. Although both sedan and hatchback models of the Yaris are still available, the naming scheme has been streamlined. The sedan variant was formerly known as the Yaris iA, but it is now commonly known as the Yaris sedan.
In addition to the name upgrade, the Yaris sedan is now available in three trim tiers, up from one last year. These new higher trim tiers contain features such as auto climate control, fog lamps, a leather-trimmed steering wheel, and leatherette front seats previously unavailable.