Toyota Wigo Price in Sri Lanka
Last Updated On February 18, 2023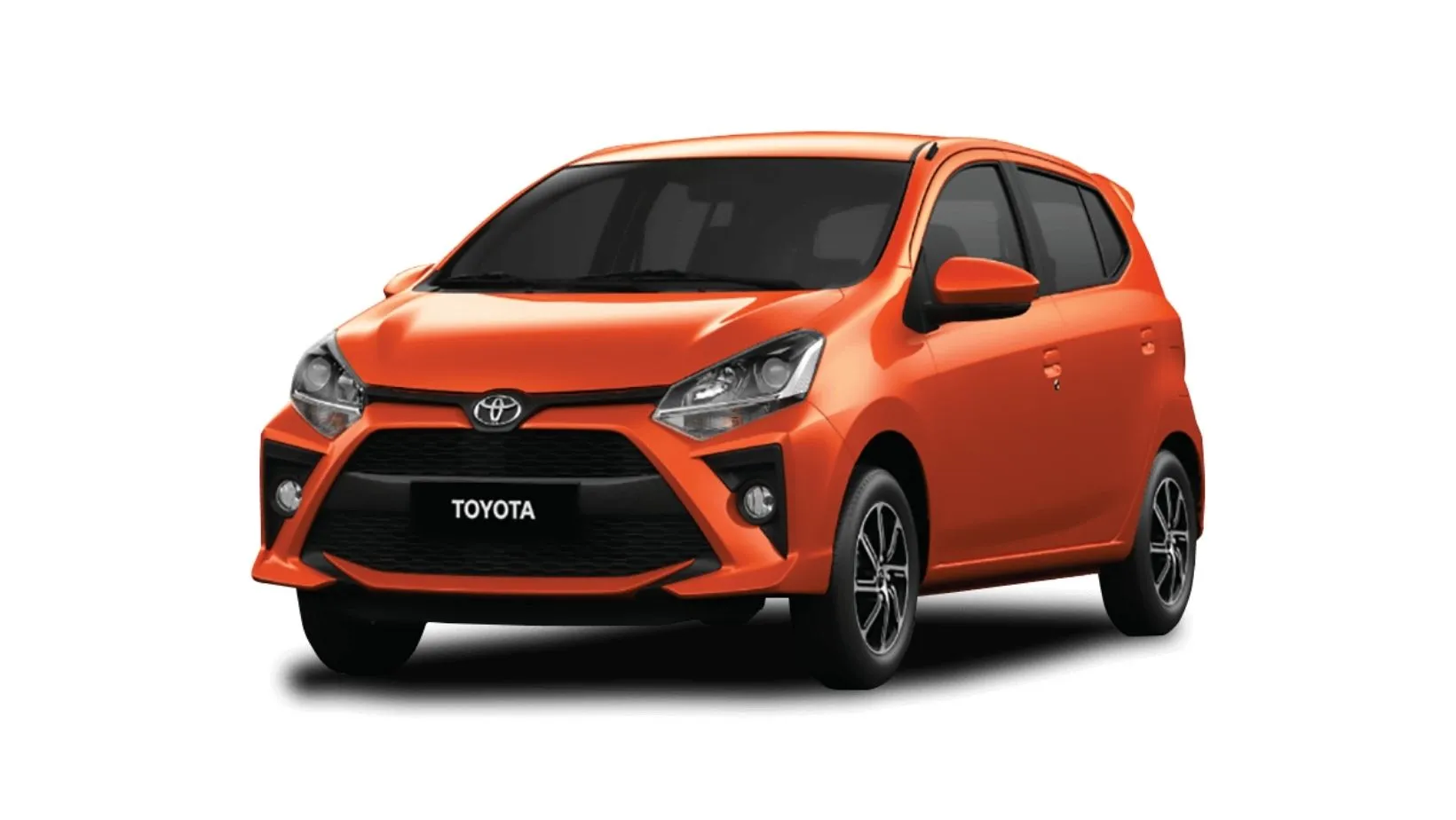 If you want to buy a brand new Toyota car without breaking the bank. The Toyota Wigo is the best option for you. Toyota Wigo is one of the best A-segment hatchback cars, offering good performance and amenities for the price.
Toyota Wigo is a four-door Subcompact Hatchback with a 1000 cc Petrol engine offered in Sri Lanka. It has four doors and can seat up to five people. Its engine produces 66 horsepower @ 6000 rpm. Toyota Wigo has a fuel efficiency of 14 - 16 kilometers per liter and can accelerate from 0 to 100 kmph in 15 seconds. It is equipped with a five-speed automatic transmission. Toyota Wigo has five fabric-upholstered seats. Its infotainment system lacks a touchscreen display, including a 6-speaker audio system, and supports Android Auto and Apple CarPlay. There are also two airbags for the driver and passengers and an anti-lock braking system. Toyota Wigo includes a rearview camera and a reverse parking sensor.
Toyota Wigo Price in Sri Lanka
Toyota Wigo price in Sri Lanka starts at LKR 5,000,000.
| | |
| --- | --- |
| Toyota Wigo 2020 price in Sri Lanka | LKR 7,000,000 |
| Toyota Wigo 2019 price in Sri Lanka | LKR 6,400,000 |
| Toyota Wigo 2018 price in Sri Lanka | LKR 5,600,000 |
| Toyota Wigo 2017 price in Sri Lanka | LKR 5,000,000 |
What is the fuel efficiency of the Toyota Wigo?
Toyota Tank average fuel efficiency is 14 - 16 kmpl.
Toyota Wigo Colors
Toyota Tank is available in Red, Orange, Black, White, Gray, and Slver colors in Sri Lanka.
Specifications of

Toyota Wigo
| | |
| --- | --- |
| Body Type | Hatchback |
| Fuel Type | Petrol |
| Transmission | Manual / Automatic |
| Drive Type | FWD |
| Number of Gears | 5 |
| Airbags | YES |
| ABS/ EBD | YES |
| Top Speed | 160 kmph |
| Fuel tank capacity | 33L |
Similar Cars
Suzuki Celerio, Kia Picanto, Hyundai Grand i10, Perodua Axia
Toyota Wigo Review
The Toyota Wigo is an entry-level hatchback car in Sri Lanka aimed at urban-dwelling young professionals or those looking for their first car. The Toyota Wigo emanates joy and excitement from every angle, thanks to its aggressive front fascia, rear spoiler, and third brake light. Year after year, the Wigo, also known as the Daihatsu Ayla and Toyota Agya in other Asian nations, takes its throne as one of Sri Lanka's best-selling automobiles.
The Toyota Wigo is a low-cost, practical vehicle ideal for city driving. It is intended to be small, simple to drive, and fuel-efficient. The car is ideal for small families or people looking for a simple car to maintain and provides a stress-free ownership experience.
Exterior
The appearance of the Toyota Wigo is simple and modern, making it both functional and stylish. It has a prominent front grille, sharp lines, and a sloping roofline, giving it a sporty appearance. The car is available in a variety of hues, including metallic colors, allowing buyers to select the one that best suits their particular style. Halogen projector headlights and LED taillights, and an aggressively designed grille are new features on the facelifted Wigo.
It comes in six different colors: Orange Metallic, Silver Mica Metallic, Gray Metallic, White, Black, Red, and the new Yellow SE, exclusive to the TRD S model.
Interior
The Toyota Wigo has a straightforward and functional interior that is intended to be simple to use and maintain. It has a straightforward dashboard and center console, as well as manual controls for the air conditioning and entertainment system. The vehicle also has standard safety equipment such as dual airbags and ABS.
The Toyota Wigo provides plenty of legroom for back seat passengers despite its small size. GGG models include an iPod player with a navigation display and steering wheel controls, and four speakers for audio. ABS, Airbags, and seat belt warnings are standard, while the G model adds an immobilizer and alarm system.
Performance
The Toyota Wigo consists of a 1.0-liter petrol engine with 66 horsepower and 89 Nm of torque. The car is available with either a 5-speed manual or 4-speed automatic transmission.The vehicle is intended for city driving and is easy to drive in small places. It is also fuel-efficient, with a rating of roughly 20 km/liter, making it an excellent option for people looking to save money on gas.
Conclusion
The Toyota Wigo is a low-cost, practical vehicle that is ideal for city driving. It has high gas mileage, a simple and modern look, and basic safety features. The automobile is simple to maintain and has a low cost of ownership, making it an excellent alternative for anyone looking for a car that is both economical and easy to own. Overall, the Toyota Wigo is a dependable and practical vehicle that is an excellent alternative for individuals seeking a simple and economical car for daily usage.
Toyota Lanka (Pvt) Company is the authorized dealer for Toyota cars in Sri Lanka and the Toyota Wigo car is available in all sales outlets. On the other hand, Toyota Wigo models are available through individual motor vehicle importers, dealers, and car sales throughout Sri Lanka.